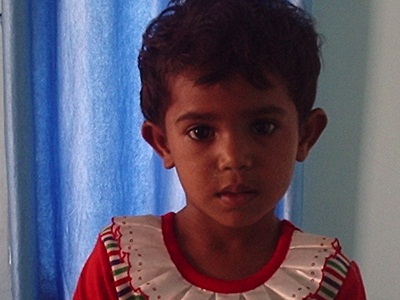 Sony, date of birth 26 January 2009.
Sony is the half sister of Nirjala and Shubhangi. Her mother is begging on the street. Sony goes to English medium school now. She likes to play alone without too many other children around her. She doesn't like eating too much. Because of her past as a street child she is easily fighting with other children. When she came to live with us she was very quite and did not tell what she wanted. Now she is very open and not afraid to ask what she wants.

Sony came to live with us in the beginning of June 2012.
At that moment she was 3½ years old and lived with mother on the street