Date of birth-01 june 1999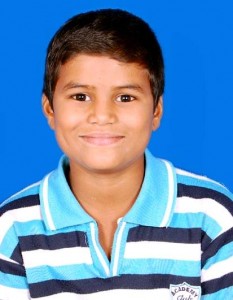 Now sometimes Somnath is spending the night in his mothers house. He does not really like it to go to school. He likes to play with his friends.

He is quiet boy he likes to do study he doesn't have many friends because he doesn't speak much he has same problem to speak. He can not tolk fluentaly.
He is in forth class he  has to be in fifth but because he can not talk properly he  is one class behind . But he is rarely trying his best to do it.
He like to play cricket and after his study he like to become pilot.
In food he likes dal and rice (Indian famous dish)
In his family he has two sister and one brother he don't have a father his father died when he was in his mother's womb he did not see his father so he has hard time to understand our heavenly father. He is shubhams younger brother. His mother is working as maid in peoples home they don't  have much money to stay alive thats why four years ago his mother asked us to take care of him.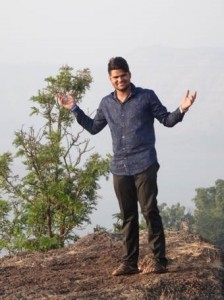 April 2018
Hello Guys,
I am Somnath. I have completed my education till 10th and later I came to know that when I was not that good in studies. But God blessed me with his vision and allowed me to share his word with the world. God blessed me spiritually.I am Planning to go to the Bible College and will complete his plans for me.  God also blessed me with the hostel family as they supported me with each and every needs right from the basics.
Requesting to you all to keep in me and our hostel in your prayers.
Thank you
************************************************************************************************************************************
May 2011
Hi I am Somnath,
Recently our exams were finished and we are ready to enjoy our vacation. We had many subjects such as mathematics, science, social sciences, English, Hindi, Marathi & drawing. My favorite subject is mathematics.
I have my mother but my dad is expired. He was an alcoholic and died because of alcohol. I have two brothers and two sisters.
Some times my mother comes to visit me in the hostel
Our day goes like this:
We wake at 7 o'clock in morning. Then we brush our teeth and have breakfast.  Then we do praise and worship and thank God for showing us a beautiful day. Then we study and after that we take bath. We leave  for school  at 11 am. After returning from school we have a cup of tea and then again thank God for protecting us the whole day. Then we complete homework which was given in the school .We have dinner at 8 pm. Then we watch T.V. from 8pm  to 9pm. Now our day is over and we go to bed.
On Sunday we all do cleaning in hostel like our room and the our bath room and all the place in the hostel
Hostel is important for me because I can continue my school here because my mother doesn't have money to send to school she is very poor. And in the hostel I get nice food, I love to eat food.
I want to be a police man in future. I will my help hostel as much as possible.
***
Dec 2010: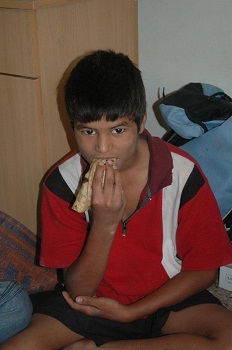 "I am Somnath. I am studying in 5th standard. I do naughty things in my class. My favourite colour is orange. I like Christmas very much because we get many gifts as well as new clothes to wear. We also have some programs in our church such as dance, dramas, singing etc. This time I am going to dance in the church on Christmas day.
Our teacher (vidya) makes delicious sweets and we also have a party in our hostel.
I would like to join police in future.
My favourite dishes are chicken, meat and dal-rice.
I wish you a happy Christmas and a happy new year.
Thank you."
***
13 jun 2010: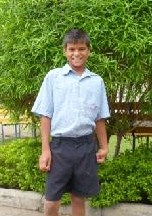 "hello how are you I am doing well I passed in the exam I am happy. I don't know what I will do next year
I am small in the family so I do not have to do house work so lost of time I have so in the holiday I saw many movies and discovery channel and we use to go every day in the garden next to our house we have nice garden. many time I went with babu sir to visit the families."