Our Orphanage is rapidly grown in the past years. All of this was because of your prayers and help. Previously we had only 10 children but now we have 3O saplings that we have to grow both mentally and physically.
Apart from the backgrounds or the communities, we will always strive to make them a responsible and a Good person who will be able to pursue their dreams or aims. We have many new children and many new people joined to our purpose.    Our Purpose is Just to give a life to this child which will have a meaningful purpose or plan. You never know out of these one will become doctor or leader in the future. Our work will be always focused to deliver them with all the things that they will need to complete their dreams.
God has given us a golden opportunity to contribute towards this noble cause. These the following Stories of our children which define them:
From Start to till Now: The Elder Ones
Our elder children which were in the initial part of our purpose are currently in the important part of their career as they are pursuing their higher studies. Rohan, our strongest pillar or I can say the child through which gave us this beautiful purpose. He is now studying post-graduation and has a dream to be a teacher. Nikhil and Rohit, both have completed their Graduation with good scores and are now working in the private sector. Aditya is still pursuing his graduation and has a plan to work in the corporate sector. Unlike all the other, Shubham was not good in the studies so he completed his 10th and works as an assistant to a local business. Apparently, he is doing well in the job and currently supporting his family. The youngest in our elder ones, Somnath was gifted with God's   word and now he is sharing God's word with the world.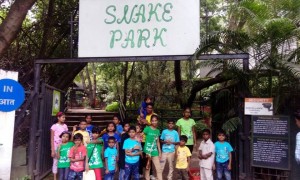 On a mission to help the new ones achieving their mental and physical well being
The new ones in the orphanage are between 4 to 15 years age. These age groups require both things focused on health and studies. Many kids are from the streets of the India. Working with these kids is important from other ones as they face many tricky situations compared to others. No proper food, no sanitation, no shelters are the basic needs of these kids. Many times, these kids can fall into the criminal activities. So we thought this as an important part to help these kids. Ashwini is the eldest and the veer is the youngest one in the kids who are living in our shelter. We do our best in providing them with proper facilities related to food, education and sanitation.
Apart from these Kids, we were also helped with our volunteers both from onshore and offshore. We also received a noble gesture of the locals as they contributed by gifting small goodies such as water bottles and other stationaries. They also celebrated their special occasions such as their birthdays and anniversaries with our kids providing the thought that we humans need love more than any other thing.
In future, We have more plans to reach out to more and more kids from streets and slums. And we are also planning to work with women literacy programs and helping self help groups.